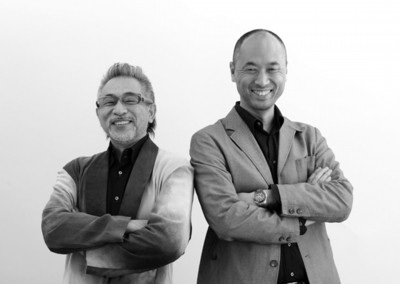 About "Metal Sense"
We, HIZAKI Kougyo Co.,Ltd., have continued manufacturing the high metal shaped article of designs, such as public artwork, monuments, event fixtures, commercial signs, etc. in Japan for 45 years. The "Metal Sense" is the interior brand started with the modeling writer and a designer expart in metal, Mr. Hisakazu Suzuki. By adding a design to our modeling technology, we are developing on the theme of producing the original view of the world which can be expressed only to metal.
Long years and underground -- the soul is blown into the product when the craftsman who was deeply alike and became skillful in the mineral which was sleeping using the technology of modeling and finish-machining centering on the stainless-steel which our company has cultivated for years makes from one-point one-point manual labor.



About Concept
The design concept which passes to all them is "the Gravitation". The ideas are based on the moon, ocean, wind, sprouts and mind which related to the gravitation in the universe. Especially, the moon has a special meaning for Japanese people, we have a strong connection with the monthly changes and the luner calender. The motif of moon represents the strong connection between we Japanese and our strong minds. By using shapes from the natural elements, we hope that the viewers take in from a product the message and the power which the earth sends.